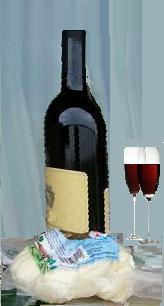 Cheese Wine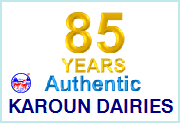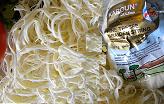 Original Braided String Cheese Karoun
Hmmm!!! String Cheese Karoun tastes like Heaven.
Middle Eastern Cheese Karoun
Karoun Original Braided String Cheeses
KAROUN DAIRIES wide variety of all natural Middle Eastern specialty original braided string cheeses are real artisan cheeses, produced according to strict quality standards, using traditional Middle Eastern recipes.

This insures that KAROUN Middle Eastern specialty original braided string cheeses retain all the traditional qualities necessary in a healthy Middle Eastern diet, a diet rich in nutritious all natural cheeses.
Original Braided String Cheese With Black Caraway Seed
KAROUN original braided string cheese with black caraway seed, called also Fine Tresses or Angel Hair, is the authentic all natural real original Armenian string cheese Karoun braided according to genuine Middle Eastern traditions transmitted throughout generations to Ara Baghdassarian, President of our company, and true successor of his father Ohannes Baghdassarian, founder of KAROUN Dairy in Beirut Lebanon - Middle East in 1931.

Karoun Dairies has an international story, as the Baghdassarian Family immigrated to the United States from Lebanon in 2006 to expand its operations worldwide through innovation, commitment, excellence and excitement.

From humble beginnings eighty years ago Karoun Dairies is recognized as a worldwide famous Middle Eastern cheese and dairy products group of companies.
Original Braided String Cheese Karoun
KAROUN original braided string cheeses are perfectly pulled into a knotted endless loop of cheese string braids using original, authentic, Middle Eastern methods.

Legend has it that the first cheese makers were Middle Eastern. Thus the Middle East is likely the ancestral home of cheese; the home of cheese Karoun.

The curd used to produce KAROUN DAIRIES original braided string cheeses is seasoned with mahleb, a Middle Eastern spice made from ground sour cherry pits and black caraway seed (also known as black cumin or nigella), which impart a peppery, slightly bitter flavor.
The KAROUN DAIRIES Armenian string cheese braided with black caraway seed: lovely cheese string!
String KAROUN authentic braided cheeses before serving to family and friends as a lovely pile of cheese strings!
Our USA sister company, Karlacti, Inc. supplies less dry and much less salty varieties of braided string cheeses:
- Fine braided string cheese with caraway seeds.
- Wide variety of braided string cheeses:
Original braided string cheese with caraway seeds.

Plain natural flavor braided

string cheese.

Braided string cheese with natural hickory smoke.

Braided string cheese marinated with olive oil, herbs:
Braided string cheese with

hot pepper


Braided string cheese with garlic

Braided String Cheese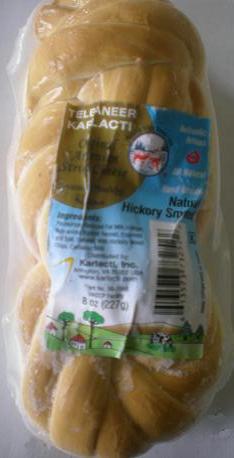 Smoked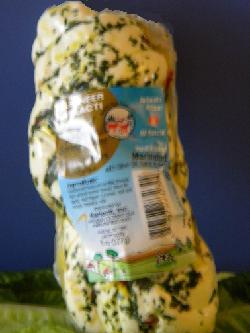 Marinated Herbs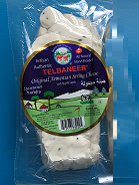 Telbaneer with Nigella Seeds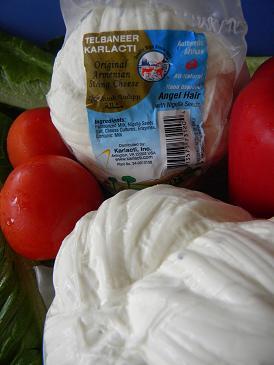 Black Caraway Seed